What is Google Analytics?
Google Analytics is a powerful and popular data collection tool used by organizations, marketers, and bloggers. But what happens when the free service doesn't meet your needs? It may be time to explore alternatives to Google Analytics. There are several solutions that provide more robust features than what's offered with the basic version of Google Analytics. The following four tools offer comparable capabilities that can help you get better insights into your website traffic, user behavior, and customer journey.
Google Analytics is a popular tool for understanding how your website is performing. But it's not the only option. Other analytics tools may have distinct features and be better suited for specific purposes. It's essential to choose the right analytics tool for your needs, so you can get the most accurate data and make informed decisions about how to improve your website.
Why should I use a Google Analytics alternative? 
Google Analytics is the most well-known and widely used service offered by Google. While it has many advantages, there are also several potential drawbacks. For example, it can be challenging to set up and use and expensive to maintain. Alternatives to Google Analytics have their strengths and weaknesses, so choosing the right one for your needs is essential.
Some benefits of using an alternative analytics service include better tracking of user engagement data and performance metrics not available through Google Analytics.
So, there are plenty of alternatives available to you. Here are five reasons why you might want to consider using a different analytics tool:
All-aspect data on page views are not provided
Failed to give the ability to analyze user behaviour over time
Data is limited in terms of displaying a more detailed picture of visitors
Hard to track individual users
It is not user-friendly and requires training to be able to use it.
A site with higher web traffic needs to upgrade to the premium version, which costs high.
Top 10 Google Analytics Alternatives in 2023
There are several Google Analytics alternatives to try. Some analytics offer a free trial while others provide a free version. Most popular paid options include Adobe Analytics, Kissmetrics, and Webtrends. Free Google Analytics alternatives include Piwik, Clicky, MixPanel, Woopra, and Segment. Each tool offers different features and benefits, so choosing the one that best meets your needs is essential.
Several Google Analytics alternatives are available, each with its unique set of features and benefits. Here are the top 10 of the most popular options for 2023: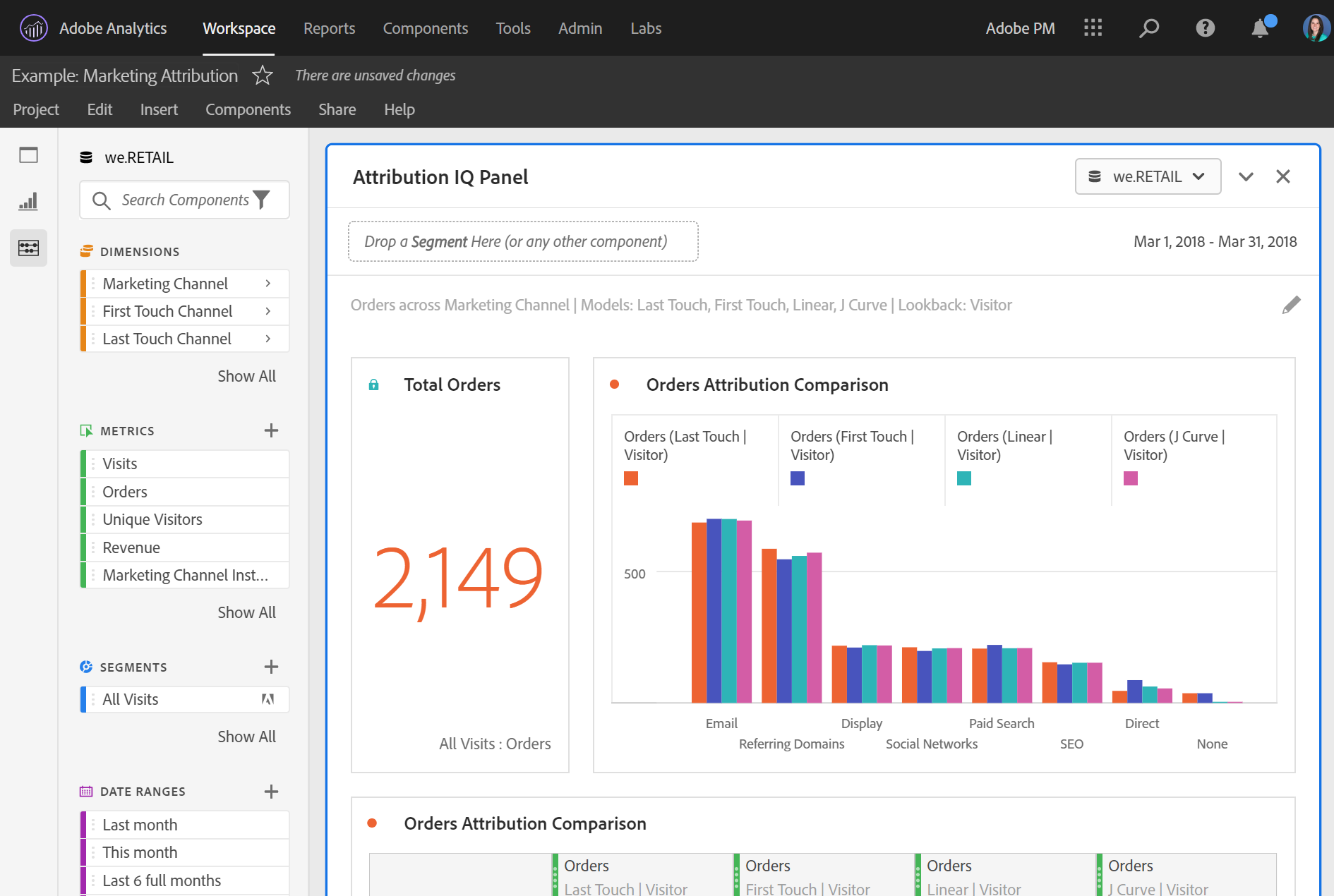 It is a powerful and straightforward platform that can help you analyze your data. It provides several different tools to allow into your marketing efforts, like collecting, measuring, and exploring data so that you can use it to predict traffic and gain insights.
Key features of Adobe Analytics:
Robust set of reporting and analytics tools that can help you to get a better understanding of the data.
Customers' experience across different devices and channels. That helps you to measure the effectiveness of your marketing efforts and improve the overall performance of your website.
The advance report enables the customer's conversion journey. That helps you track and analyze all the actions your visitors perform on your website.
Easy to connect with Adobe Marketing Cloud data sources and external applications. You can monitor, measure and manage your campaigns across various digital touch points.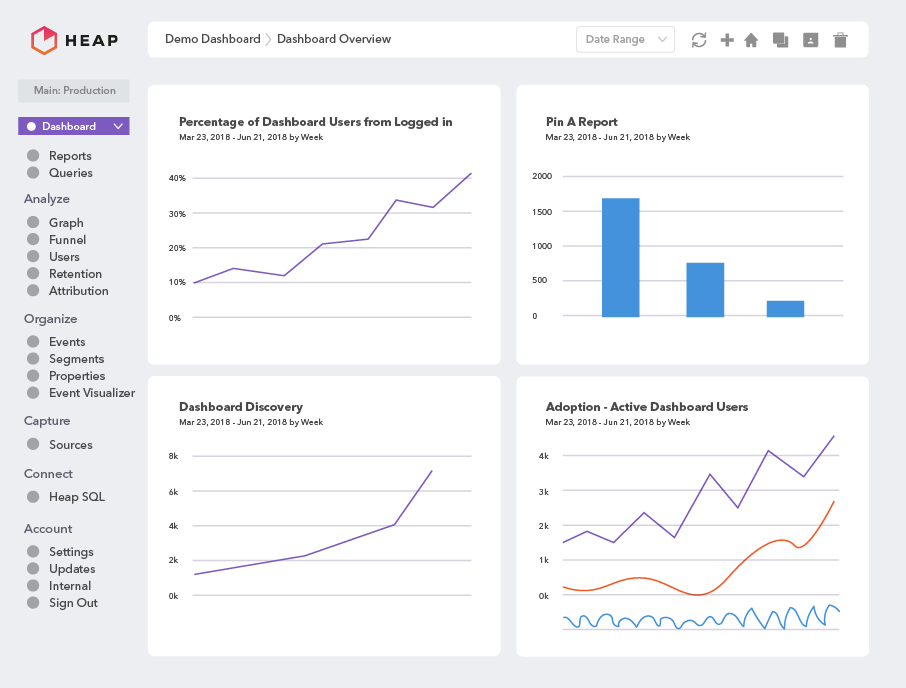 Heap is an analytics platform that gives you detailed information about your users that goes beyond Google Analytics' session and pageview metrics. It helps you to understand how and why customers engage with your product or site.
Key features of Heap Analytics:
Most impactful for product analysis and prioritisation. Not just how people arrive at your site, you can also see and understand everything your users do.
Measures every individual clicks and swipes on your site so you can see how people arrive at your site and where they leave.
Optimally for eCommerce or online products, you can see every product impact on your site and understand how users interact with them.
You'll be able to analyze user experience, Segment exploration, and discover your user data trends to lead to new insights.
Mixpanel is an analytics tool that lets businesses dive deep into user behavior on the website and mobile applications. Mixpanel enables you to group your users based on actions they carried or did not carry out on your website and compare trends easily.
Key features of Mixpanel Analytics:
With Its retention report feature, you can see what group of website users stick around and what keeps them interested.
Your team can customise its dashboards and alerts in real time, and you can be notified when metrics change.
Mixpanel offers over 50 integrations, including Content Management Systems (CMS), messaging and marketing automation platforms, databases, customer support systems, etc.
Mixpanel offers unique real-time & fast reporting of user data.
In Mixpanel, you can build custom dashboards quickly and set alerts for when metrics change.
Kissmetrics is a tool for product and marketing teams focusing on advanced web analytics. Great alternative for web-based products. It tracks in-depth metrics about essential user behaviour like signups, trial starts, feature adoption, and churn. It provides actionable insights into customer behaviour and helps identify areas where improvements can be made.
Key features of KISSmetrics Analytics:
It gives detailed information about your online sales, product performance and customer demographics.
Kissmetrics tracks every single time a visitor comes to your website. This allows you to understand where they came from, what they did, and what ultimately led them to become customers.
Easily segmentation of your customers on any properties you can provide. Like plan level, A/B test variations, demographic information, and more.
It understands usage patterns and assesses marketing effectiveness.
KISSmetrics is an invaluable tool for any business looking to improve its marketing performance.
Woopra is a solid alternative to Google Analytics for Growth Marketing Strategists to boost customer retention and service engagement. It has a more user-friendly interface than Google Analytics and offers real-time features such as texting to a Slack channel whenever a user signs up.
Key features of woopra Analytics:
Provides trend reports helping understand why a product evolves or fails
Gain immediate insights into the end-to-end customer journey with complete historical data.
Allows growth trend analysis throughout the customer lifecycle.
Help marketers to gain a better understanding of the direct impact of marketing and revenue.
Doesn't require SQL knowledge, as well as no time-based reports and limited data export.
Clicky is known for its real-time traffic and tracking; you can have a great view of the real-time engagement on your site. Clicky can even track every action by a single visitor in detail.
Key features of Clicky Analytics:
It combines historical reporting with real-time website monitoring.
Clicky beats Google Analytics when it comes to tracking visitors.
Empowers a flexible data model layer that allows transforming data
Real-time multichannel data collection and segmentation help to understand the customer journey.
Clicky is privacy-friendly and Easy to use.
StatCounter has been around for ages, one of the most popular statistics services before Google existed. StatCounter advertises itself as capable of supporting more than 70 platforms. Including Tumblr, Blogger, WordPress, Squarespace, Smugmug, Google Sites, Weebly, Wix, Joomla, GoDaddy, Drupal, and Shopify, among others.
Key features of StatCounter Analytics:
System stats and set alerts for essential visitors
StatCounter offers free installation guides.
Determine which marketing campaigns are most effective and provide valuable insights into customer behaviour.
StatCounter is more beneficial to those who are new in the field of web analytics.
It gives you a basic set of default analytics that are more useful and easier to find and access.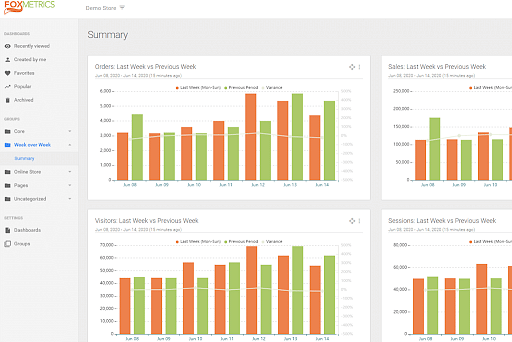 FoxMetrics takes web analytics to another level, allowing you to create custom data models to take your analysis further than Google Analytics. With this in mind, it's best for more advanced users familiar with SQL.
Key features of FoxMetrics Analytics:
FoxMetrics stores your raw data in a "data warehouse" that you can access, with the ability to generate reports via SQL.
Set up alerts when your system detects abnormalities, giving you a real-time handle on issues as they happen.
You can create specific queries to give you the exact information you want in various scenarios and not be tied to the usually offered reporting.
This product allows ecommerce companies to do all the usual track and segment customers, analyze cart abandonment, etc., but it also helps optimize popups and customer site surveys.
Piwik PRO Analytics Suite (PPAS) is an excellent choice with advanced privacy features. It's a good pick for sectors like government, healthcare, and finance that need to treat customer information with special care. You can use PPAS to monitor user behaviour across desktop, mobile, apps, and the internet, including post-sign-in areas, e.g., in transactional systems.
Key features of piwik Analytics:
Analyze the conversion rate for each Interactive workspace.
Helps you quickly visualise components and your marketing data in a single place.
User journey and build increasingly valuable features and experiences with accurate analytics.
PPAS also gives you complete control over your data.
Gauges is another excellent alternative to Google Analytics, offering you a comprehensive insight into the traffic coming to your site. It comes with attribution modelling capabilities, allowing you to get customer journey insights, track campaign performance, and analyze revenue. Perhaps its most exciting feature is real-time data breakdowns for specific locations without refreshing the dashboard. 
Key features of gauges Analytics:
It's useful for agile product and marketing teams to gain a 360-degree view of their users at all touch points.
Quickly illuminate hidden insights of the user's journey.
Customization of the free service is easier to access.
Ability to connect directly with a Slack channel. This lets marketers receive instant alerts and engage with their customers in real time.
With a free trial, you have nothing to lose by trying one (or more) of these out. While you may still rely on Google Analytics, maybe you'll find something that makes it easier to quickly get the exact data you want.
Conclusion
So, there you have it! Google Analytics is a great tool, but it's not the only one out there. If you're looking for something more robust, or if you just want to check out some other options, we can help. We've done the research for you and we're happy to share what we found with you.
We've included our top picks for alternative analytics 4 tools at the end of this article. If one of those piques your interest, click on its name to read more about it and see how it stacks up against Google Analytics. And if none of them do? No worries! Keep reading and learning about other tools until you find one that works best for your business.